God Slices a Watermelon for Me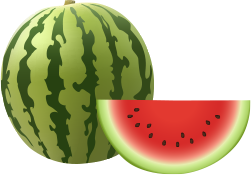 I had made all kinds of efforts to meet God before I came to this church. I attended early morning services and intercessory prayer meetings to cry out to God, and all church services, programs and events with passion. Furthermore, I went to almost all the revival meetings of famous pastors and listened to their sermons on cassette tapes and CDs.
Nevertheless, I had never seen anyone, including myself, bear the fruit of the Holy Spirit. I started to become frustrated and disappointed. On top of that, none of my personal problems were resolved at all. I was wondering how much more effort I had to put forth in order to relieve my frustration.
One day I heard about the Korean Church of Bethlehem through an acquaintance. I joined their bible study sessions out of curiosity. At this bible study, I experienced the presence of God through Pastor Yohan Lee's preaching. Because of that, I decided to become a member of the church. Every Sunday service I have felt the presence of God. I also became confident in the work of God through Pastor Elisha's Spiritual Healing Counseling.
I meet God and experience His miraculous works through the spiritual messages of Pastor Yohan and Pastor Elisha's counseling.
My longtime frustration has been relieved completely because for the first time in my life, I realized that God is very near me and that it is easy and simple to meet Him. Through the Word of God, repentance, and changing my personality, I am realizing what true faith is in God.
Before I joined this church, it seemed that I was licking the skin of a whole watermelon with no taste. Now, with this church it seems that God slices the watermelon for me so that I can eat the sweet juicy inner parts. My current faithful life with this church is like having these sweet juicy inner parts of a watermelon everyday.
To whomever wants to enjoy these delicious watermelon slices daily, I can say, "Come and join the Korean Church of Bethlehem. You will meet the living God here. He is very near you."
Thanks, God!
Jinny Choi (8 years old)
I attend the Sunday School of the Korean Church of Bethlehem. Currently, I am a third grader in elementary school. I want to talk about Jesus, who showed me His love and power.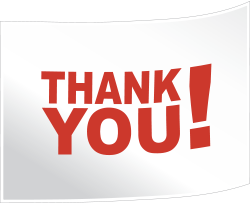 I had a problem with my left thumb for over two years. I was ashamed of it and did not want my friends to see it. I had to be careful to hide it all the time. A number of warts covered it up and made the skin bumpy. It looked awful. My mother took me to several doctors. I got injections for treatment and took prescribed medicines. None of them worked.
It was about a month after my family became members of the church. My mother said to me that God would heal me when Pastor Yohan Lee put his hand upon me and pray for my thumb. I was very pleased and asked my mother to talk to Pastor Yohan.
After a Sunday service, Pastor Yohan held my thumb and prayed to God for its healing wholeheartedly. Then he said God would heal it for me because He loves me so much.
The next day I found my thumb had brand new skin while I was taking a shower. The bumpy area seemed to be cut out and peeled off. I immediately knew that it was God who healed me. I thanked Him so much.
"God, I am really thankful that you healed my thumb. Thank you so much for loving me!"
God Who Heals Me
I have been a Christian over 30 years and read the Bible many times. However, I was suffering from a lot of problems in my life rather than living under the blessing of God.
Because I have known Pastor Yohan Lee for a long time, I decided to attend the church to help him when he started to plant the Korean Church of Bethlehem. My initial intention was to help him as a favor. However, as time passed, Pastor Yohan's spiritual messages pierced my heart. I began to have many spiritual dreams that God used to reveal my spiritual status to me. The Word of God was renewing and continues to renew my heart.
Through the Spiritual Healing Counseling, I repent my previous sins and wrongdoings. God is leading me to become a new person.
I would like to introduce one of my many testimonies. One day I felt severe pain on my shoulders and could not raise my hands past my chest. After the Sunday Service in the morning, Pastor Yohan put his hands on me and prayed for me for healing, which had worked previously. However, it did not work this time. While I was helping the second Sunday service in the afternoon, I asked Pastor Elisha to interpret my dream.
In my dream, I saw two women. One of them was so beautiful. I thought I must become rich to marry the beautiful woman. In the dream, when I talked about her to my son, he told me to stop the nonsense and wake up.
After Pastor Elisha listened to my dream, she became serious and told me to remove the power of darkness in me giving me the evil thought. She said as a married man it is wicked and lustful to think about marrying another beautiful woman. Immediately, we prayed to God for a help. As soon as I felt relief, the shoulder pain left as well. I realized that to heal my shoulder God made me aware of the sinful thought in me and so I could repent for it.
It reminded me of Pastor Yohan's preaching about how and why believers can get ill. The spiritual principle is that dark power gives us wicked thoughts and makes us commit sin. Because of the sin, the power of darkness can legitimately bring illness into us. In John 5:14, Jesus healed the sick who had been invalid for 38 years and told him:
"See, you are well again. Stop sinning or something worse may happen to you."
Because I did not understand the Word of God completely, I just thought that God would heal me through prayer. Now I am very thankful to God that He not only healed my shoulder but also helped me understand His Word. I also appreciate the two Pastors who have been helping me resolve my spiritual problems through preaching and counseling. I glorify the LORD!